Are you looking to solve a hearing problem?
Audiology – Quality Health Clinics
We  can help you in the best possible way.
Hearing loss, listening difficulties, speech delay… we offer the solution.
Life is more beautiful when you hear it.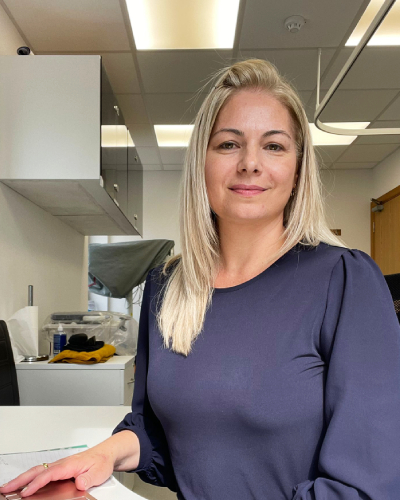 Why Quality Health Clinics?
Our specialist, Michelle, is a Senior Audiologist with more than 15 years of practical post-graduate experience. She has worked with adults and children and is skilled in Paediatric cases including Autism spectrum disorder, special needs children and school children with learning disabilities. Worked alongside multidisciplinary teams such as Paediatricians, Psychologists, Speech & Language Therapists, ENT specialists and Neuropsychologists providing differential diagnosis of auditory processing disorders and learning disabilities. Compassionate, care giver with medical knowledge to provide accurate diagnosis and develop comprehensive treatments plans customised to each patient.
So you or your kids are going to be in the best possible hands!
Why i should get a diagnostic hearing assessment instead of a "free" hearing test?
In most cases, their free hearing tests are just a screening assessment, usually screening your hearing to a level which is considered to be satisfactory, and only checking approximately 3 difference pitches (usually between 500Hz-2kHz).
A comprehensive diagnostic hearing assessment is conducted by an audiologist. The audiologist will ask you for a hearing history prior to the assessment to understand why you require a hearing assessment and if there are any risk factors for hearing or balance issues. The audiologist will test hearing thresholds between 250Hz to 8kHz. They may also use something called a bone conductor, which will assess how well you are hearing at the inner ear level.
This can help to determine whether any hearing loss is caused by nerve damage, or by something related to sinuses or a blockage in the middle part of your ear.
Pure Tone Audiometry
Tympanometry
Adult Audiology assessment including Pure Tone Audiometry and Tympanometry

Otoacoustic Emission testing as solo procedure
Book an appointment so we can offer the best procedure for your case!
Great service and treatment by Paulo, reliable, prompt and friendly. He listened to the issues I had then used various techniques to target them. Will definitely use again.
Paulo is the best physiotherapist I've ever seen. When I was living in Bedford I had the opportunity to know him and I could certify that he is a awsome health professional.
Very good ambiance, I'm an athlete and had a very good recuperation, Paulo, the physiotherapist, is very professional and knowledgeable, I definitely recommend it, he helped with my pain a lot!!
If you're ready to schedule an appointment just click the button below, otherwise if you'd like to talk to us prior to booking, call us on 07401779644 0r 03301 756669. You can also use the contact form at the bottom of the page!